ELP Foundations is a hybrid course for pre-matriculating international PhD and MFA students. The program pairs a five-week online summer orientation course with in-person experiences in Evanston and Chicago in the Fall Quarter and beyond. 
The summer course, Foundations of American English and Academic Culture, provides linguistic, emotional, academic and practical support to new students. Our staff of applied linguists and speech-language pathologists will help identify individual strengths and areas for improvement for enrolled students, and students will also have access to online software for practicing pronunciation, word stress, grammar and fluency.  Students build friendships as they explore topics related to graduate study in the US, including working with advisers and mentors, teaching, academic integrity, living in Evanston/Chicago, and the cultural and emotional impact of long-term study abroad. For more information, see our ELP Foundations Curriculum page.

ELP Foundations students will begin to build their new support network over the summer through online discussion with current international and domestic student leaders (Online Peer Mentors). Students who complete the online course will be able to meet their cohort in person, attending social events and exploring Evanston and Chicago together with English Language Programs staff and current students who will serve as Event Guides.  
Tuition for ELP Foundations is completely covered by The Graduate School: there are no fees for either students or their departments. Students are selected for ELP Foundations through nomination by their admitting department between February and May.
The admissions process for ELP Foundations 2023 begins February 1, 2023. See our ELP Foundations Nomination Process and Eligibility page for deadlines and more details.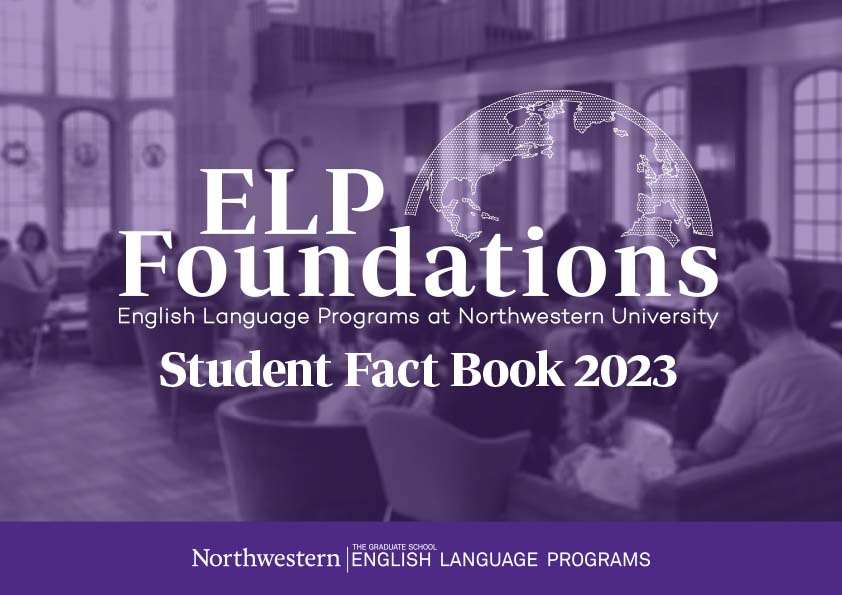 Are you a prospective student with an offer of admission to ELP Foundations? Download our 2023 Factbook (you will need the password that was sent to you in your acceptance email from English Language Programs to open it).
Admitted to a PhD or MFA program for Fall 2023 but haven't been nominated yet? Contact the admissions officer in your admitting department, or contact us at elp@northwestern.edu for assistance.